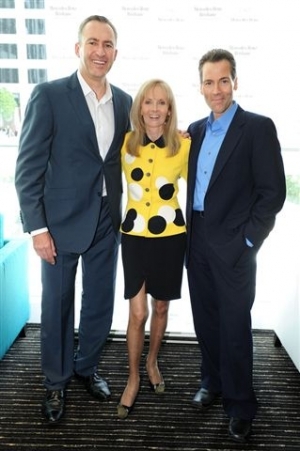 Mercedes Benz Lunch to Launch Nelson Aspen's book.

Event Date : March 11, 2011
Patsy Rowe wedged between the handsome Mark Beretta and the also handsome Nelson Aspen at Mercedes Benz lunch to launch Nelson's book 'At Dinner With Nelson'.
This was yet another wonderful presentation by Nelson who had the audience in fits of laughter with some of the naughtier ( but still nice) revelations about Hollywood celebrities. He is without a doubt a very entertaining speaker and the proof of the day was the fact we ran out of books to sell! .