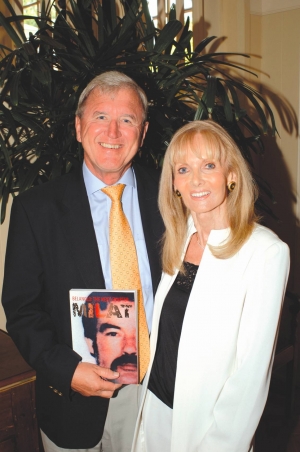 Book Launch and Ultimate Luncheon at the Hyatt Regency Hotel featuring Roger Maynard
Event Date : February 25, 2011
Patsy Rowe, popular speaker, columnist, broadcaster and best-selling author had a chat with internationally acclaimed Roger Maynard, author of 'Milat, Belango the Next Chapter', as he exposes the chilling inside story of the crime which shocked the world.

Roger takes a fresh look at the case and the long-held theory that there were two killers! He goes back to the investigation and the trial and returns to some of the key players to find out what really took place in Belanglo two decades ago. This updated account questions how many more people did he kill? This is a devastating profile of the Australian whose reign of terror shocked the world.

Guests enjoyed a delicious two-course lunch with a glass of Australian sparkling wine on arrival and received a copy of Roger's book 'Milat'.